First check SuperPINDA sensor error
First check SuperPINDA sensor error
Hey all, 
I've just assembled new Mini+ and I keep running into this issue. The Superpinda sensor lights so the connection is fine. What could be the issue other than replacing it?
Posted : 09/08/2023 9:32 am
RE: First check SuperPINDA sensor error
If you're certain all connections are correct, might be worth asking the Prusa Support chat - it's available 24/7 via the online store, and (in experience, at least) they're pretty good.
Posted : 11/08/2023 9:03 am
RE:
This problem can also be caused by the Z axis.
Here is the instruction to fix it.
Posted : 11/08/2023 11:39 am
RE: First check SuperPINDA sensor error
Hey, I had the same error,
I tried everything from testing Pinda( https://help.prusa3d.com/article/m-i-n-d-a-superpinda-sensor-testing-mini-mini_134021 ) to correct sensor offset from the table. 
And I tried everything but none was successful. Until I contacted support and they claimed that it can be problem with too tight tightening on cable ties. And it works my cable tie around Extruder was too tight.
Posted : 14/08/2023 9:12 am
RE:
Ok that sort of worked. But not the X-axis calibration test failed. What is causing this failure?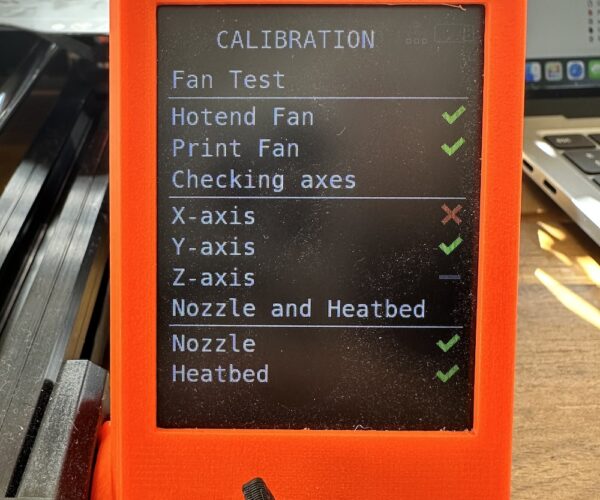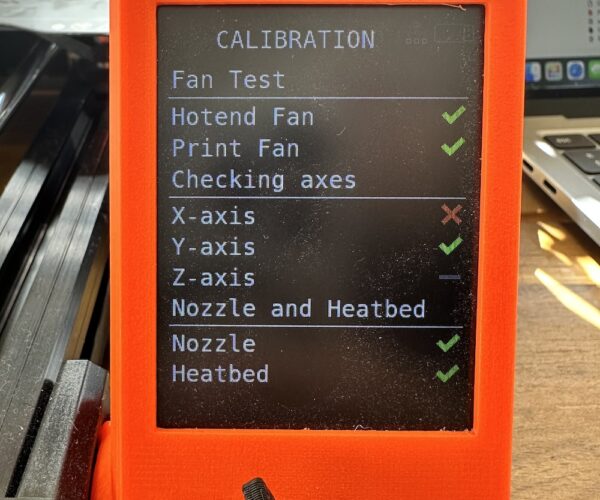 Posted : 25/08/2023 9:33 am