dimensions of the XL
RE: dimensions of the XL
Please note the power consumption if all the tiles are on can be significant. You'll need to factor that in when calculating your costs. 
Posted : 27/03/2023 6:37 am
RE: dimensions of the XL
I have a depth of 66cm. No more. I could reroute the front panel to give some more spare toward the back, but just how much space if needed for the cables.
Looking forward to finding out once you guys start receiving your units.
Posted : 31/03/2023 2:53 pm
RE:
Does anyone know the external dimensions of the XL? I need to rebuild my storage unit.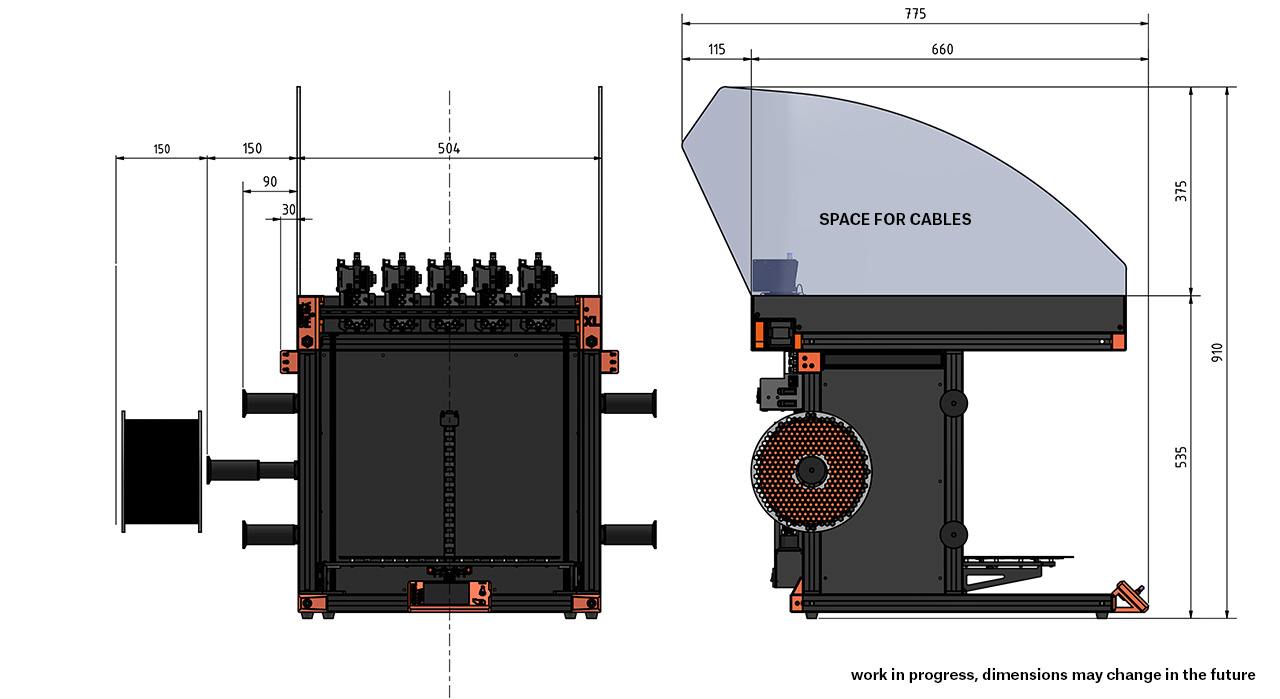 Posted : 04/04/2023 7:32 pm
RE: dimensions of the XL
Hi, where can I find the drawings or designs of the XL?
thanks!
Posted : 05/12/2023 8:32 pm
RE: dimensions of the XL
I asked a few days ago Prusa via email if they have a 3d model of the XL (excluding 'sensitive' parts like buddy boards and nextruder internals) and they answered me that they don't. There were available online for the MK3s but not for the XL. I wanted the stl/step to design my own enclosure and other parts. There is a rough 3d model on printables but im not sure how faithfull is  to the actual dimensions and XL parts.
Posted : 06/12/2023 5:32 am
RE: dimensions of the XL
thanks, I did see that rough model, but need something more precise.
I don't actually need a 3D file, I could use just 2d technical drawings and quotes of all sides.
I heard someone in the group on one post speaking about reference to some technical drawings of the XL.....
Posted : 06/12/2023 12:40 pm