Preassembled parts
Preassembled parts
Yesterday I got my 5h semi and started assembling it.
Trouble starts right away. In the coreXY frame six M3nEs nuts are missing. Called the technical support chat yesterday for replacement nuts. They have to check it. No reaction so far 😥 . As it is a location where you still have good access later, it should be no big deal to install the nuts later.
So I continued this morning. Just to find out, that my LCD display was also not assembled as shown in the manual. The PE connection is on the "wrong" side.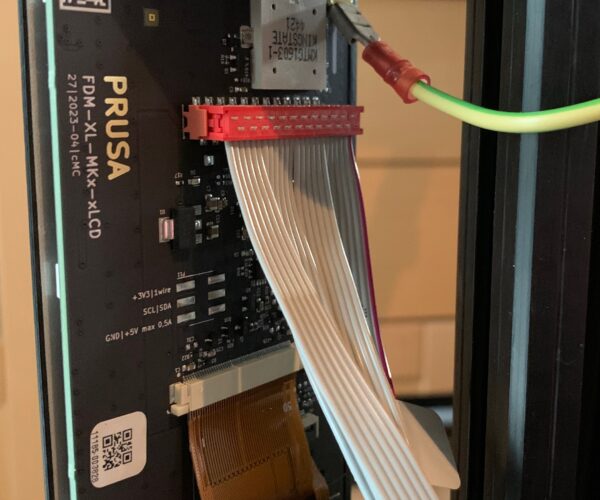 The PE connection is top right side. The assembly manual shows the bottom left side. I did not notice this at the first glance and routed all cables from the front to the wrong side. I will not change the PE connection on the display, as the PE cable might be too short. I am not willing to route the cables a third time...
Posted : 21/11/2023 9:52 am
RE: Preassembled parts
The assembly guide has pictures of an old version of the xLCD, my 2-tool XL has the same newer display as you. I had no problems routing the cables starting from the display, only the corner cover was a pain in the ass with the ribbon cable...
Posted : 21/11/2023 11:59 am
RE: Preassembled parts
After three attempts to get it wright, I finally managed the main wiring 😀 
Tomorrow the five tool heads will follow... 
Posted : 21/11/2023 5:03 pm