[yet another] X-axis layer shift
[yet another] X-axis layer shift
Hi,
I'm new to 3d printing world and have some issues with my brand new mk3s+ (assembled from the kit). Self-test is ok, I calibrated the first layer and all axes, all screws are properly tighten, belts tension are ~260. I have good prints and sometimes bad prints. I'm using PLA (the silver one that came with the printer and a Prusament PLA black) with the default slicer params for each material.
It seems that the opposite faces from x-axys are pretty jagged. It happend or a simple RPI case, and some taller case, while calibration cubes are perfect...
Do you have any advice?
Thank you!
Posted : 15/09/2021 2:08 pm
Posted : 16/09/2021 10:32 am
Hi @cwbullet,
Thanks for the response, but I already went through that material before creating this topic and check everything. There is nothing mentioned there that seems to be out of order.
I have the original spool holder and the motion of the spool is not smooth especially when the extruder moves on x-axis. How likely is to cause the issue?
Posted : 16/09/2021 2:00 pm
Spool holder
I do not think it is the spool holder.
Posted : 16/09/2021 2:45 pm
Loosen the 4 screws on the back of the X carriage holder
They are too tight.
Posted : 16/09/2021 4:03 pm
@dan-rogers: Dummy question: you mean this, right?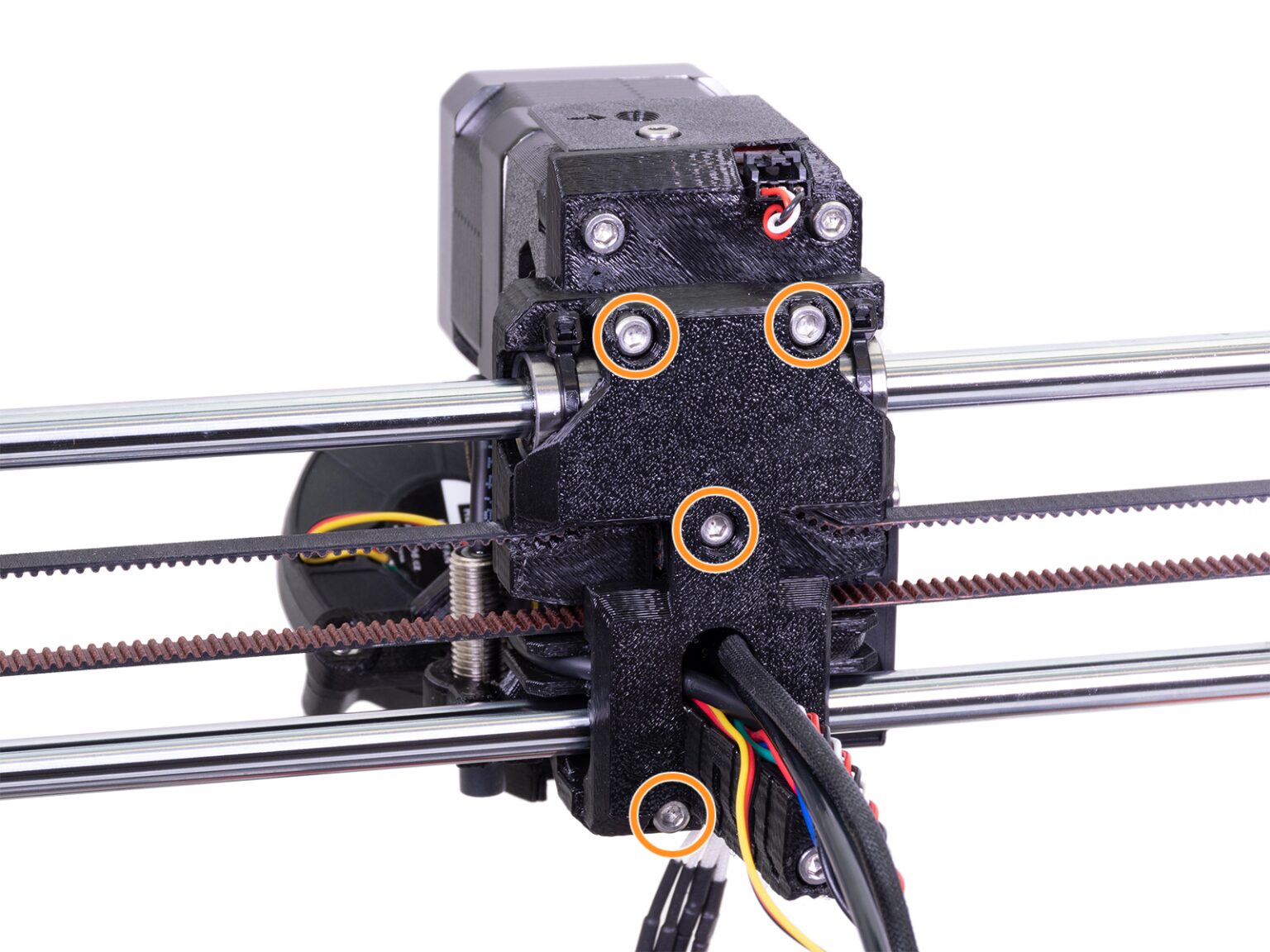 Posted : 16/09/2021 4:39 pm
Top two, bottom two.
Yes.  Top two are most impacting.  The one in the middle and the one on the bottom control the squeeze on the bottom bearing.
Posted : 18/09/2021 9:23 am