Target Temperature 1500c
Target Temperature 1500c
Randomly during prints my printer will just yeet the target extruder temp to 1500c.. then of course, Maxtemp error..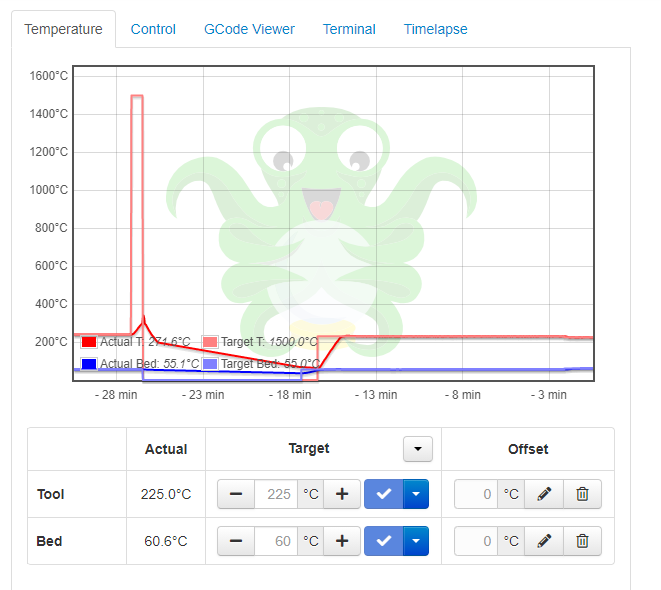 Here's everything I've tried
- Replaced the thermistor 5x (current one installed is a new OEM)
- Replaced the extruder heater
- Removed octoprint entirely
- Reflashed firmware
- BOUGHT A NEW RAMBO
Currently Testing
- Uninstall Prusa slicer and reinstall 
Other Ideas
- Throw out window
- Install old firmware to printer 
- Test older version of slicer
I have never been so defeated by this printer, this has been trial and error for over a month.
Posted : 15/08/2021 2:10 am
Revert
If this started happening after a firmware update, I would recommend reverting to the prior version.
Posted : 15/08/2021 11:12 am
This a really odd one
This is a really odd one.  Please post back is downgrading your firmware works.  I am sure someone else could use the confirmation.  
The firmware installation / upgrade must have corrupted something.  
Posted : 15/08/2021 12:25 pm
On prusa website you find gcode that should work, these are for printing the printer parts.
Then you know it is the slicer.
Posted : 15/08/2021 1:37 pm
ooops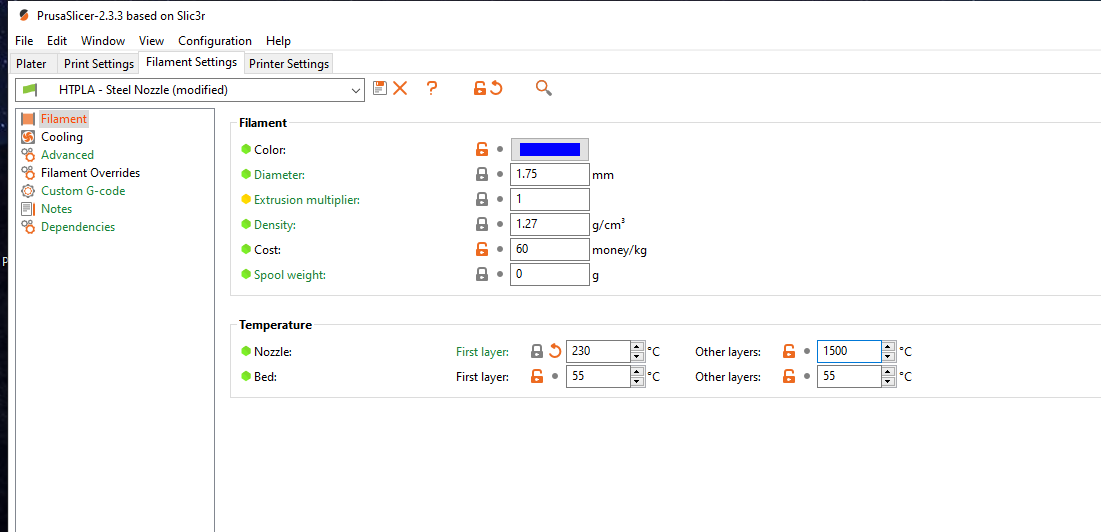 Aheh, so this is where the problem started at least. However the issue started happening with other filament profiles so I never thought to check if this was the case. I saw someone mention while researching yesterday that if you enter 2400 it will automatically revert to 1500 and 2400 is an easy typo. After running into this error a lot, I'm hoping that the extreme temperature caused issues with the rambo/thermistor causing crashing on other filament settings.
Posted : 15/08/2021 1:40 pm
That
That would explain it.  Stupid mistakes can often be the most difficult to figure out.  
Posted : 15/08/2021 2:19 pm
Another option?
You could try resorting to sintered metal instead of plastic!
😆
Posted : 15/08/2021 3:15 pm