Bringing the ESP to the Prusa Mini
Bringing the ESP to the Prusa Mini
First project here, so still figuring things out, but here is my best shot:
On the 12th of October 2019, Prusa Research presented the new Prusa Mini! Quite an amazing printer with some awesome specifications. One of the cool features is their network connectivity and wi-fi connection through our beloved ESP chips. It has now been 777 days and somehow the Prusa team has been able to design a new printer in times of chip shortage but has not been able to deliver their promised Wi-Fi upgrade.
So, here goes my take on bringing the ESP to the Prusa Mini, and I must admit, it is slightly different than what you expect, but let me explain: If they "just" add the ESP module you get the same functionality as with the LAN cable, which is basically 0. You get to see a screen with the temperature of your printer and the progress on how far it is in the printing job. You cant do updates or start prints from your computer.
Where to get started
I would love to have a way to check on print remotely, so I started thinkering:
What if there is a way one of these ESP32 Camera modules onto the Prusa Mini?
I want the integration to be as seamless as possible, so I don't want to add another power supply. Powering it from the USB is not possible since I still need it for actual printing.
At that point I turned to the Display module, it has a nice position with a view of the printbed!
When you turn it around you find that the display module has a standard IDC connector and written down pinout!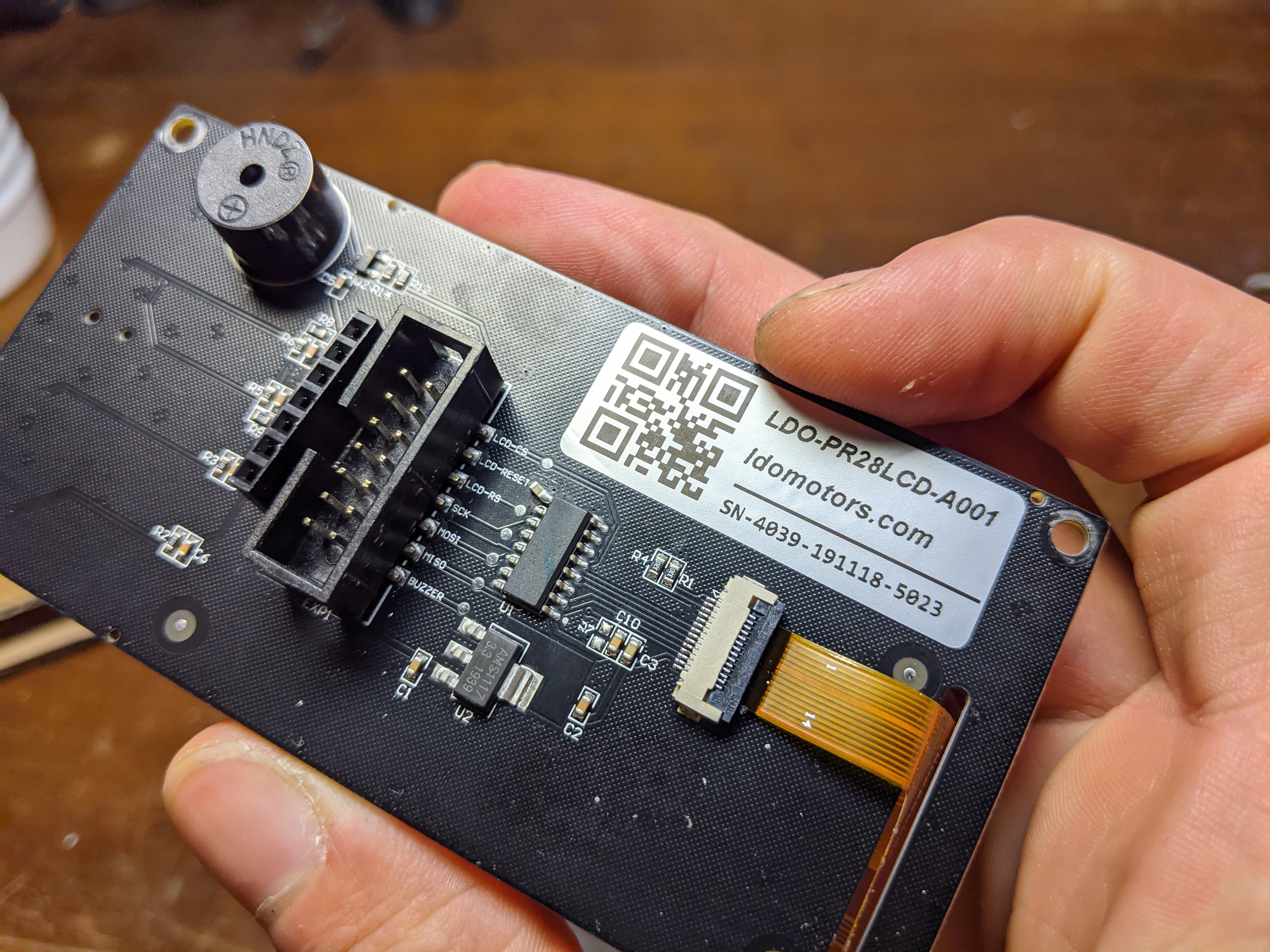 Testing potential
It turns out the flat ribbon cable delivers 5v to the display, so I started easy and practical by connecting an ESP32-cam module to the display pinout. And it works, straight out of the bet!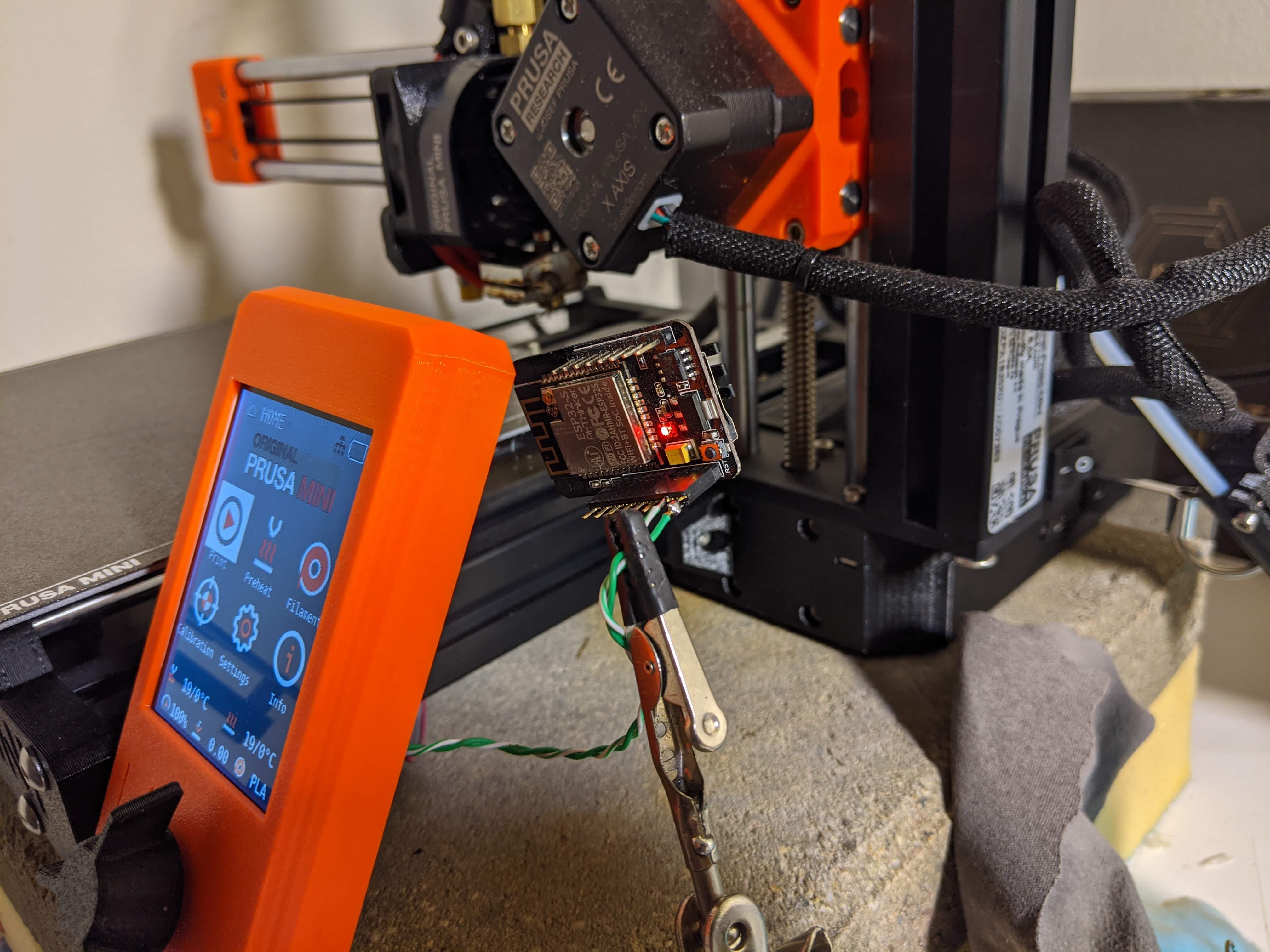 Making it replicable 
and since you made it till here, you can read the rest in this blog post:
https://hackaday.io/project/182811-prusa-mini-esp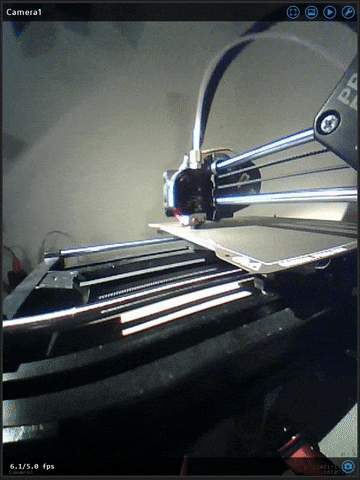 Posted : 30/11/2021 7:55 am
RE: Bringing the ESP to the Prusa Mini
Very interesting!
So, if there's a will, it can be done (not by Prusa, though).
Posted : 30/11/2021 6:20 pm
RE: Bringing the ESP to the Prusa Mini
Maybe I'm missing something here but what's the benefit of this vis-a-vis a Raspberry Pi with a Pi cam? Or if it's just a camera, a Wyze Cam?
Posted : 30/11/2021 7:44 pm
RE: Bringing the ESP to the Prusa Mini
I see it as interesting 10€ camera solution and not as substitute for RaspPi. I'm not familiar with ESP32, but there's also wi-fi & bluetooth mentioned, so there might be more in it than only camera.
Wouldn't it be nice, if Prusa would offer something like that for few bucks?
Posted : 30/11/2021 8:00 pm
RE: Bringing the ESP to the Prusa Mini
I have been playing around with the ESP32 cam for a while now and it is an amazing little board that can do a lot of things. Yes, the price is right and it is pretty easy to configure. I'm working on adapting the cam webserver to be able to transmit to my phone and to make my own web app. Thanks Jezseek for the pics
Posted : 01/12/2021 4:24 am
RE: Bringing the ESP to the Prusa Mini
I would first recommend to check with someone, if the hardware of LCD is able to provide the required output (current) for the ESP32-cam.
Otherwise good idea.
I have plugin a relay with a esp01 via usb, that start everything when a printer start to print (octoprint event command). And if printer is poweroff, all other is also poweroff.
Posted : 01/12/2021 12:41 pm
RE: Bringing the ESP to the Prusa Mini
In the last Prusa Live Session (#35) they said, that the WiFi function is ready to test. There is a topic you might want to contribute to: 
Posted : 02/12/2021 10:08 am